[ Services | Owner/Counsellor | Associates ]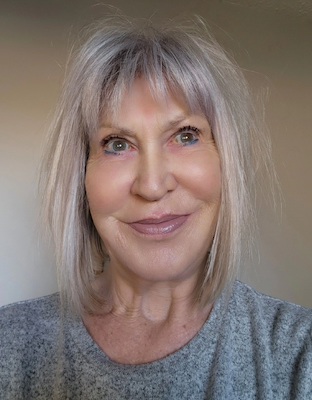 A Virtual Counselling/Psychology Practice Serving the Residents of Saskatchewan
Welcome to our page! Sit down, slip your shoes off, have a cuppa, and take a look . . .
We are a private counselling/consulting agency located in Moose Jaw, Saskatchewan, Canada. Owned and managed by a psychologist, the agency has been actively serving Moose Jaw and district residents since 1993. Please feel free to look around, see what our services are, whom we are, and leave us a message if you wish.
Beacon Counselling Group provides individual, couple and family counselling along with presentations/training to groups using a holistic wellness approach. Our therapists utilize the evidence-based system of cognitive-behavioural therapy, and two staff members are specifically certified in Reality Therapy and Choice Theory.
Services
Beacon Counselling Group provides counselling and presents workshops in the following areas:
Couple Enrichment
Self-Esteem
Parenting
Addictions
Stress Management
Weight Loss
Recovery from Abuse
Grief and Loss
Healthy Lifestyle
Pre-marital preparation
Employee Family Assistance programs
Owner/Counsellor
Marilee Suurkivi
M.Ed., CCC, RTC, Registered Psychologist
Is a registered psychologist who has been in private practice in Moose Jaw, SK since 1993 and has experience both as an educator and a counsellor in the provinces of Manitoba and Saskatchewan. She holds two degrees, a Bachelor of Education and a Master's degree in Educational Psychology. In addition to being a registered psychologist, Marilee is a Certified Canadian Counsellor (CCC), a designation conferred by the Canadian Counselling Association. Also certified in Reality Therapy in New Orleans in 1993, she is a faculty member with The William Glasser Institute and has supervised individuals in the province who are preparing for certification in Reality Therapy and Choice Theory. In 1991, for her work in teaching adult students, she was presented with an Excellence in Teaching award, as decided by her students and colleagues.
Trained in NLP, play therapy, personality and mental testing, individual, group, and vocational counselling, Marilee has had extensive experience in facilitating personal development groups with adults and working with individual clients.
A genuine interest in and concern for people, extensive training and experience, and a commitment to quality service are the foundation for Marilee's continued involvement and success in the private practice field.
An active community volunteer, married with 2 sons, Marilee brings instructional, supervisory, administrative, program development, and counselling experience to the field of personal development and consulting.
Associates
Dianne Newman (Retired May 2022)
M.A., RTC
Has a Bachelor of Education from the University of Regina, a Post Graduate Diploma in Deaf Education from the University of Alberta, and a Masters of Arts Education in Counselling from San Diego University. She is also certified in Reality Therapy and has taken courses in Solution Focused Therapy, Play Therapy, Motivational Interviewing and Suicide Intervention, as well as numerous workshops and courses in Special Education. Dianne has taken classes in IQ testing, individual, and group counselling. She has a partnership in a learning business, specializing in reading and language difficulties.
As an educator, Dianne has taught from pre-school to adult education. She is fluent in the use of sign language and has worked as a behaviour consultant, as well as an educator in special education, working with students with a variety of special needs. Dianne has had instructional and supervisory experience, and has developed and provided programming in a variety of areas. She has taken and continues to take workshops and courses in the area of counselling and personal development.
Dianne has served on many committees, volunteered in the community and has raised a daughter.
Cathy Fieldgate (Retired Dec 2020)
M.A., Registered Psychologist
Is a registered psychologist with a Master's degree in Clinical Psychology and an active member of the Saskatchewan College of Psychologists. She has a broad scope of training, working with a variety of client populations including children, youth, adults and families. Her experience has included supervision of psychology and social work staff, public and professional education/training and program development. Cathy has been the recipient of many awards and scholarships in her career, has assisted in research in the area of autism and attention deficit hyperactivity disorder (ADHD), and has helped develop training videos in the area of staff development.
Trained in critical incident stress management, suicide intervention, cognitive/ behaviour therapy, motivational interviewing, applied behavioural analysis, evidence-based therapies for autism, childhood behavioural disorders, depression, anxiety, personality disorders, eating disorders, trauma, learning disabilities, auditory processing disorders and sensory dysfunction, Cathy brings a wealth of knowledge and experience to the private practice arena.
Beacon Counselling Group Offers You:
Personal, couple, and family counselling to help you gain more effective control of your life
A common-sense approach to assisting you in self-evaluation and planning for results
A group experience for sharing and support
A confidential, supportive environment
An opportunity to risk, grow, and have FUN
Presenters with a vast wealth of experience in parenting, education, wellness, addictions and relationships
Have you ever asked yourself the following questions?
Why is it that I have everything I could possibly want and I am still unhappy?
Why am I driven by behaviours that don't get me what I want in life?
Why does it seem like I'm spinning my wheels and getting nowhere?
I'm sick and tired of being sick and tired - how do I deal effectively with all the stress in my life?
Why are some of my relationships frustrating and disappointing?
How do I deal with the loneliness in my life?
How can I take more effective control of my life?
How do I start feeling good about myself?
Beacon Counselling Group can help you find some answers!
---